Posts for tag: gum disease
By Dr. Kozuch Dental Care
December 21, 2019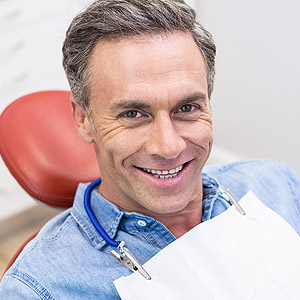 Here's the bad news about periodontal (gum) disease: It's a leading cause for tooth loss. Even worse: Half of adults over 30 will have some form of it during their lifetime.
But here's the good news: If caught early, we can often treat and stop gum disease before it can do substantial harm to your mouth. And the best news of all—you may be able to avoid a gum infection altogether by adopting a few healthy habits.
Here are 4 habits you can practice to prevent a gum infection from happening.
Practice daily brushing and flossing. Gum disease is a bacterial infection most often arising from dental plaque, a thin film of bacteria and food particles that accumulates on teeth. Removing plaque daily with brushing and flossing will reduce your chances of a gum infection. And be sure it's daily—missing just a few days is enough for gum inflammation to get started.
Get regular dental cleanings and checkups. Even the most diligent personal hygiene can miss plaque, which may then harden into a calcified form impossible to remove with brushing and flossing called calculus (tartar). At least twice-a-year professional dental cleanings will clear away any remnant plaque and tartar, which can greatly reduce your risk for dental disease.
Make gum-friendly lifestyle changes. Smoking more than doubles your chances of gum disease. Likewise, a sugar-heavy diet, which feeds disease-causing bacteria, also makes you more susceptible to infection. Quitting smoking, cutting back on alcohol consumption and following a dental-friendly diet could boost your teeth and gum health and avoid infection.
Watch for signs of infection. Although you can greatly reduce your risk of gum disease, you can't always bring that risk to zero. So, be aware of the signs of gum disease: sometimes painful, swollen, reddened or bleeding gums. If you notice any of these signs, make a dental appointment—the sooner you're diagnosed and begin treatment, the less likely gum disease will ruin your dental health.
If you would like more information on preventing gum disease, please contact us or schedule an appointment for a consultation.
By Dr. Kozuch Dental Care
September 26, 2017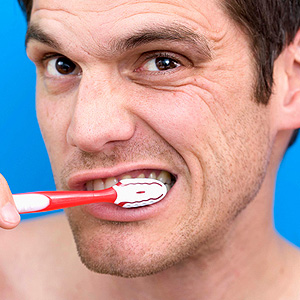 Treating advanced periodontal (gum) disease takes time. If you have this destructive disease, it wouldn't be uncommon for you to undergo several cleaning sessions to remove plaque from tooth and gum surfaces. This built-up film of bacteria and food particles is primarily responsible for triggering and fueling gum disease.
These cleaning sessions, which might also involve surgery and other advanced techniques to access deep pockets of infection, are necessary not only to heal your gums but to preserve the teeth they support. With these intense efforts, however, we can help rescue your teeth and return your reddened and swollen gums to a healthy, pink hue.
But what then — is your gum disease a thing of the past?
The hard reality is that once you've experienced gum disease your risk of another occurrence remains. From now on, you must remain vigilant and disciplined with your oral hygiene regimen to minimize the chances of another infection. You can't afford to slack in this area.
Besides daily brushing and flossing as often as your dentist directs, you should also visit your dentist for periodontal maintenance (PM) on a regular basis. For people who've experienced gum disease, PM visits are more than a routine teeth cleaning. For one, your dentist may recommend more than the typical two visits a year: depending on the severity of your disease or your genetic vulnerability, you may need to increase the frequency of maintenance appointments by visiting the dentist every two to three months.
Besides plaque and calculus (tartar) removal, these visits could include applications of topical antibiotics or other anti-bacterial substances to curb the growth of disease-causing bacteria in your mouth. You may also need to undergo surgical procedures to make particular areas prone to plaque buildup easier to clean.
The main point, though, is that although you've won your battle with gum disease, the war isn't over. But with your own daily hygiene maintenance coupled with your dentist's professional attention, you'll have a much better chance of avoiding a future infection.
If you would like more information on preventing and treating gum disease, please contact us or schedule an appointment for a consultation. You can also learn more about this topic by reading the Dear Doctor magazine article "Periodontal Cleanings."
By Dr. Kozuch Dental Care
August 19, 2017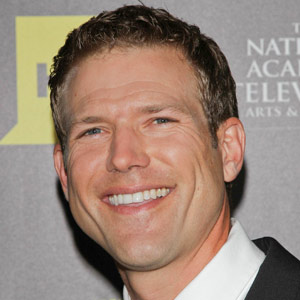 Are bleeding gums something you should be concerned about? Dear Doctor magazine recently posed that question to Dr. Travis Stork, an emergency room physician and host of the syndicated TV show The Doctors. He answered with two questions of his own: "If you started bleeding from your eyeball, would you seek medical attention?" Needless to say, most everyone would. "So," he asked, "why is it that when we bleed all the time when we floss that we think it's no big deal?" As it turns out, that's an excellent question — and one that's often misunderstood.
First of all, let's clarify what we mean by "bleeding all the time." As many as 90 percent of people occasionally experience bleeding gums when they clean their teeth — particularly if they don't do it often, or are just starting a flossing routine. But if your gums bleed regularly when you brush or floss, it almost certainly means there's a problem. Many think bleeding gums is a sign they are brushing too hard; this is possible, but unlikely. It's much more probable that irritated and bleeding gums are a sign of periodontal (gum) disease.
How common is this malady? According to the U.S. Centers for Disease Control, nearly half of all  Americans over age 30 have mild, moderate or severe gum disease — and that number increases to 70.1 percent for those over 65! Periodontal disease can occur when a bacteria-rich biofilm in the mouth (also called plaque) is allowed to build up on tooth and gum surfaces. Plaque causes the gums to become inflamed, as the immune system responds to the bacteria. Eventually, this can cause gum tissue to pull away from the teeth, forming bacteria-filled "pockets" under the gum surface. If left untreated, it can lead to more serious infection, and even tooth loss.
What should you do if your gums bleed regularly when brushing or flossing? The first step is to come in for a thorough examination. In combination with a regular oral exam (and possibly x-rays or other diagnostic tests), a simple (and painless) instrument called a periodontal probe can be used to determine how far any periodontal disease may have progressed. Armed with this information, we can determine the most effective way to fight the battle against gum disease.
Above all, don't wait too long to come in for an exam! As Dr. Stork notes, bleeding gums are "a sign that things aren't quite right." Â If you would like more information about bleeding gums, please contact us or schedule an appointment. You can read more in the Dear Doctor magazine article "Bleeding Gums." You can read the entire interview with Dr. Travis Stork in Dear Doctor magazine.