Posts for: February, 2020
By Dr. Kozuch Dental Care
February 19, 2020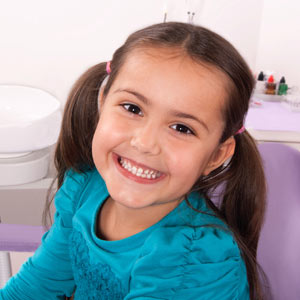 Protecting a child's primary ("baby") teeth from tooth decay should be a top priority. If one is lost prematurely due to decay, it could cause the permanent tooth to misalign when it comes in.
The basic prevention strategy for every child is daily brushing and flossing and regular dental visits. But children at higher risk for decay may need more: Â additional fluoride applied to teeth enamel during office visits.
This natural mineral has been shown to strengthen enamel, teeth's protective layer against decay, especially during its early development. Enamel is composed of calcium and phosphate minerals interwoven to form a crystalline structure called hydroxyapatite. Fluoride joins with this structure and changes it to fluorapatite, which is more resistant to mouth acid than the original structure.
We mostly receive fluoride through fluoridated drinking water and dental care products like toothpaste. Topical fluoride takes it a step further with a stronger dose than found in either of these sources. It can be applied with a foam, varnish or gel using an isolation tray (foam or gel) or painted onto the enamel (varnish or gel).
But does topical fluoride effectively reduce the occurrence of decay? Research indicates yes: a recent review of 28 studies involving over 9,000 children found an average 28% reduction in decayed teeth in children who underwent topical fluoride treatments.
There is, though, one potential side effect: children who swallow the fluoride substance can become sick and experience headache, stomach pain or vomiting. This can be avoided with proper precautions when applying it; the American Dental Association also recommends using only varnish for children younger than 6 years. It's also recommended that children receiving gel or foam not eat or drink at least thirty minutes after the treatment (those who receive the varnish aren't restricted in this way).
Topical fluoride is most effective as part of an overall prevention strategy. Besides daily hygiene and regular dental visits, you can also help reduce your child's decay risk by limiting the amount of sugar in their diet. Sealants, which are applied to the nooks and grooves of teeth where plaque can build up, may also help.
If you would like more information on fluoride gels and other clinical treatments to prevent tooth decay, please contact us or schedule an appointment for a consultation.
By Dr. Kozuch Dental Care
February 09, 2020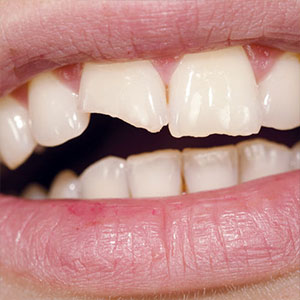 As tough as teeth are, life can take its toll on them and sometimes lead to parts of them chipping off. Although it might not affect a tooth's overall health, it can certainly downgrade its appearance.
But we can restore a chipped tooth like new, and it may not require extensive dental work. Thanks to a versatile dental material called composite resin, we can often bring back a tooth's natural appearance in just one visit.
Tooth-colored resins have been around for decades, but their application has been limited due to issues with durability. Recently developed bonding techniques, though, have made them a workable option for restoring mild to moderate tooth defects.
We do this by applying and bonding the composite resin to a tooth to "fill in" the missing portion. While it's often a short process, it does require a thorough understanding of tooth anatomy, function and aesthetics.
We begin with a comprehensive exam to assess the true condition of a chipped tooth. Some dental defects might be better served with a porcelain restoration like a veneer or crown for best results. Still, there are a wide range of defects for which composite resins is a solid repair choice.
Once we've determined bonding is appropriate, we prepare the tooth by first roughening its outer surface and then etching it with an acid solution to increase bonding strength. We then apply a luting agent, a kind of dental cement, also to aid with bonding.
We then begin applying the composite resin in liquid form, one layer at a time. This layering process helps simulate the color depth and shape of the tooth, and to further incorporate strength into the restoration. We're also careful at this point to match the variations of color with those of the surrounding teeth so that it looks as natural as possible.
As we finish each layer, we apply a curing light to harden the resin. We can then polish the finished product and make adjustments for the bite. The end result is a tooth that not only looks whole, but natural and blended with the rest of your teeth. Bonding could truly change your smile in just one visit.
If you would like more information on cosmetic dental restorations, please contact us or schedule an appointment for a consultation. You can also learn more about this topic by reading the Dear Doctor magazine article "Artistic Repair of Front Teeth With Composite Resin."