Posts for: April, 2017
By Dr. Kozuch Dental Care
April 28, 2017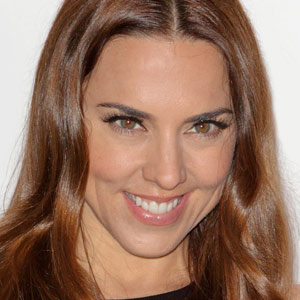 As a member of the best-selling pop group Spice Girls, Mel C (AKA Sporty Spice) enjoyed her share of musical superstardom. At the band's peak in the Nineties, the young singer's signature look featured baggy sweatpants, an assortment of tattoos, a nose stud and a gold-capped incisor, front and center in her mouth. Today, Melanie Chisholm is still singing — but now she's a mom, an amateur triathlete… and that gold tooth is just a memory. Not only that, her smile looks more evenly spaced and whiter than it did when she was referred to as the "tomboy" of the group.
What happened? In our view, it all boils down to changing tastes — plus a little bit of help from dental professionals. As the "wannabe" singer proves, there's no single standard when it comes to making your teeth look their best. Your own look is unique to you — and your smile can reflect that individuality.
For example, crowns (caps) are substantial coverings that may be placed on teeth when they are being restored. They are available in three types: gold, all-porcelain, or porcelain-fused-to-metal. The latter two are tooth-colored, while the gold is — well, shiny like gold bling. Which one is right for you? In many cases, it's your choice.
Likewise, dental veneers — wafer-thin shells that can correct cosmetic issues by covering the surface of your teeth — can be made in a variety of shades. Their hues may range from natural ivory to Hollywood white, and everything in between. What's the best color for you? Only you can say.
Some people opt for a "smile makeover" that uses small irregularities in the spacing and color of teeth to create a more "natural" look. Other folks want a perfectly even, brilliant white smile that dazzles the eye. Still others are looking to match or restore the smile they once had — perhaps even re-creating a signature gap between the teeth. As long as there are no other dental issues involved, the choice is yours.
So if you're unhappy with your smile — or if you feel it doesn't reflect the person you "wannabe" — why not talk to us about a smile makeover? Just call our office to schedule a consultation. You can learn more about this topic in the Dear Doctor magazine articles "Beautiful Smiles by Design" and "The Impact of a Smile Makeover."
By Dr. Kozuch Dental Care
April 13, 2017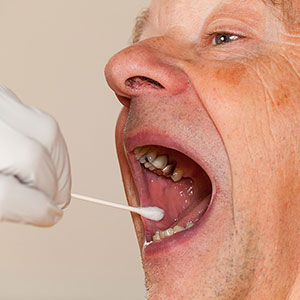 A half million people are diagnosed every year with oral cancer. While other cancers are more prevalent, oral cancer is among the most dangerous with only a fifty percent five-year survival rate.
A major reason for this low rate is because this fast growing cancer is difficult to detect early — diagnosis comes far too often after the disease has already well advanced. In an effort to detect cancer earlier many dentists visually screen for oral abnormalities during checkups, especially patients over fifty, tobacco or heavy alcohol users, patients with a family history of cancer or a medical history of exposure to the sexually transmitted human papilloma virus, HPV-16.
If they detect an abnormality, the dentist often refers the patient to an oral surgeon or other specialist for a possible biopsy. In this procedure the surgeon removes a sample of the abnormal tissue, which is then examined microscopically for cancer cells. A biopsy remains the most effective way to diagnose oral cancer.
Because of the disease's aggressive nature, many dentists lean to the side of caution when referring patients for biopsy. As a result 90% of oral biopsies reveal no cancer. Reducing the number of biopsy referrals is highly desirable, especially for the patient undergoing the procedure. Tissue samples tend to be large to ensure complete detection of any cancer cells. Depending on the size and location of the sample, there may be a risk for loss of function or disfigurement.
A new screening tool using a sample of a patient's saliva could help reduce the number of biopsy referrals. Besides DNA, saliva also contains dormant genes called biomarkers that activate in response to the presence of a specific disease. This particular saliva test identifies those biomarkers for oral cancer if they're present.
A sample with a low score of biomarkers indicates no cancer present (with a statistical confidence of 99%). A medium or high score indicates cancer may be present, but only a biopsy can determine for sure. Using this test, dentists might be able to reduce the number of biopsy referrals and instead be able to employ watchful waiting in certain cases. Because of its simplicity and non-invasiveness, saliva screening could help identify oral cancer earlier.
If you would like more information on early detection and treatment for oral cancer, please contact us or schedule an appointment for a consultation.