Posts for: January, 2017
By Dr. Kozuch Dental Care
January 20, 2017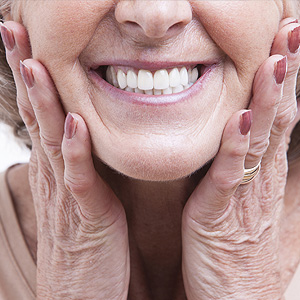 You've seen the ads for obtaining a new tooth in one day with a dental implant. Those aren't exaggerated claims — you can leave the dental office the same day with a new tooth that looks and functions like the old one.
But the dramatic marketing aside, there is a bit more to the story. Same day tooth replacement isn't appropriate in every situation. And even when it is, there are risks for failure.
We can minimize those risks, however, by focusing on certain goals during the three distinct phases in the process: removing the natural tooth; placing the metal implant into the jawbone; and affixing the visible, crown.
It's crucial during tooth extraction that we avoid damaging the socket bone that will ultimately support the implant's titanium post. If the socket walls break down it could set up future gum recession or cause us to abort the implant procedure altogether that day.
When placing the implant, we want to focus on achieving a strong hold. Due to its special affinity with titanium, bone cells gradually grow and adhere to the post to firmly anchor the implant in time. But since we're immediately loading a crown rather than allowing the bone to fully integrate first, we need to ensure the implant has a secure hold from the get-go. We can only achieve this with precise placement based on careful examination and planning, as well as adequate bone.
Even so, the implant still needs to integrate with the bone for a lasting hold, and that takes time. Even with normal biting forces the implant risks damage during this integration period. That's why we place a temporary crown a little shorter than the surrounding teeth. Those adjacent teeth will take the brunt of the biting force and not the implant.
Once the bone has fully integrated, we'll replace the temporary crown with a permanent one the proper height proportional to the other teeth. Even with the temporary crown, though, you'll still have a life-like tooth the day we removed the older one.
The key to success is planning — first determining if you meet the criteria for a same-day implant and then mapping out and carefully executing each succeeding step. Doing this will ensure your same-day implant is a success from day one.
If you would like more information on same-day tooth replacement, please contact us or schedule an appointment for a consultation. You can also learn more about this topic by reading the Dear Doctor magazine article "Same-Day Tooth Replacement with Dental Implants."
By Dr. Kozuch Dental Care
January 05, 2017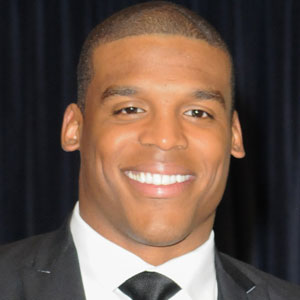 When is the best time to floss your teeth: Morning? Bedtime? How about: whenever and wherever the moment feels right?
For Cam Newton, award-winning NFL quarterback for the Carolina Panthers, the answer is clearly the latter. During the third quarter of the 2016 season-opener between his team and the Denver Broncos, TV cameras focused on Newton as he sat on the bench. The 2015 MVP was clearly seen stretching a string of dental floss between his index fingers and taking care of some dental hygiene business… and thereby creating a minor storm on the internet.
Inappropriate? We don't think so. As dentists, we're always happy when someone comes along to remind people how important it is to floss. And when that person has a million-dollar smile like Cam Newton's — so much the better.
Of course, there has been a lot of discussion lately about flossing. News outlets have gleefully reported that there's a lack of hard evidence at present to show that flossing is effective. But we would like to point out that, as the saying goes, "Absence of evidence is not evidence of absence." There are a number of reasons why health care organizations like the American Dental Association (ADA) still firmly recommend daily flossing. Here are a few:
It's well established that when plaque is allowed to build up on teeth, tooth decay and gum disease are bound to follow.
A tooth brush does a good job of cleaning most tooth surfaces, but it can't reach into spaces between teeth.
Cleaning between teeth (interdental cleaning) has been shown to remove plaque and food debris from these hard-to-reach spaces.
Dental floss isn't the only method for interdental cleaning… but it is recognized by dentists as the best way, and is an excellent method for doing this at home — or anywhere else!
Whether you use dental floss or another type of interdental cleaner is up to you. But the ADA stands by its recommendations for maintaining good oral health: Brush twice a day for two minutes with fluoride toothpaste; visit your dentist regularly for professional cleanings and checkups; and clean between teeth once a day with an interdental cleaner like floss. It doesn't matter if you do it in your own home, or on the sidelines of an NFL game… as long as you do it!
If you would like more information about flossing and oral hygiene, contact us or schedule an appointment for a consultation.